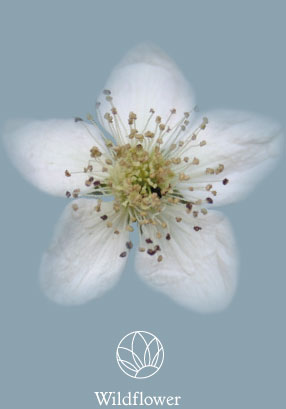 Wildflower essences
For centuries we have benefited from the therapeutic virtues of plants and flowers. Not only can they provide relief for physical ailments but they can also help restore emotional balance.
Wildflower has created a range of English flower essences to aid and nurture this emotional balance. They can provide a valuable aid to help us through personal challenges that are all too common in today's world.
Woodlands, meadows and secluded riverbanks are home to many of our wild flowers. Great care is taken to preserve these areas to ensure that we work in harmony with nature. At Wildflower, all flower essences are handmade solely from natural ingredients, using only spring water and organic brandy to preserve them.
Taken daily or just when needed, wild flower essences can be a wonderful natural way of helping and maintaining our emotional wellbeing.
You can buy our flower essences online.
Single Essences

Blended Essences