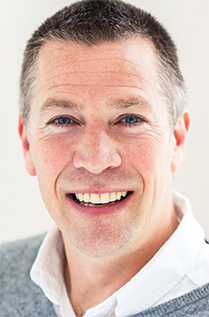 About Paul Strode – flower essence specialist
'Nature is at the heart of our healing process'
Paul Strode M.I.P.T.I. is a flower essence specialist and CranioSacral therapist. He started Wildflower in 1999 with the aim of bringing plant energy medicine to a wider audience as well as an increased awareness to the health giving properties of wild flowers that grow in the countryside around us.
Paul has developed a deeply intuitive connection with nature and through his extensive exploration and research into natural healing methods he has created Wildflower a range of English wild flower essences to aid and nurture our physical and emotional balance.
Specialising in treating children and horses, Paul uses a distinctive biofeedback mechanism found within CranioSacral therapy to blend specific wild flower essences that the body requires.
With over 13 years of clinical experience Paul brings warmth and enthusiasm to his work and enjoys helping others find their path to wellness.
To find out more about Paul's craniosacral therapy visit www.CranioSacralTherapist.co.uk