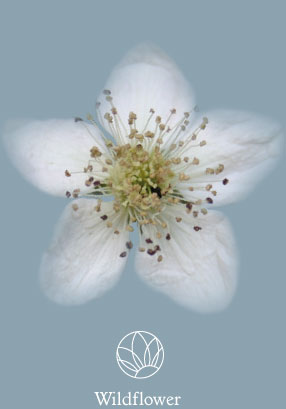 Working Magically with Plants Workshop.
Part 1: The Re-enchantment - 23rd or 30th of August
Our culture has lost the magical enchantment that we used to have with Nature and the land. There is even a disorder known as Nature Deficit Disorder because people are yearning to reconnect with the magic of nature.
Using old Celtic stories, folklore, and some amazing experiences, Paul and Jo Dunbar (www.botanicamedica.co.uk) will spend a very special day showing you how you may experience plants as beings of power. Once we experience plants as powerful beings, we tip instantly into love with nature, in other words, we become re-enchanted with the magic and mystery of the spirit of nature. On this very special workshop, you will experience and learn:
How the healing of herbs are discovered by the indigenous herbalists of many lands. 
How the ancient people of Britain used herbs for magic and as powerful protectors. How herbs and the fairy faith are so intertwined that the boundaries between folklore and history are blurred and we walk between both worlds. Synchronicities between plants and the stars hear live plants singing their song to you interact lovingly with plants you normally avoid. 
How to use your heart as an organ of perception as you spend time in the forest interacting and learning from the plants themselves.
Price per person: £80.00 includes a delicious lunch, afternoon tea and homemade cake.
Date: Sunday 23rd August or 30th August When: 10.00 – 16h30
Where: Hampshire
TO REGESTAR:
Call or email Jo Dunbar
Telephone: 0208 8929227
Email: info@botnaicamedica.co.uk
Wildflower's Certificated Practitioner Workshop
July 18th & 19th 2015 Milland Village Hall GU30 7NA
For the first time this year Wildflower is offering an accredited workshop qualifying you to become a certified Wildflower Essence Practitioner.

This workshop is designed for professional therapists and also for those who are interested to know more about flower essences as a healing system.

With the completion of both days of the workshop you will be able to gain insurance allowing you to use Wildflower essences legally within your existing professional practice.

If you do not want to become a practitioner but would like to understand more about flower essences then you are welcome to attend the first day. This will offer a very in depth view of flower essences and plant spirit medicine.
First day: 10am - 4pm:
History of flower essences

How do flower essences work as a healing system

Energetic anatomy

Latest research of Wildflower essences

Did Darwin get his theory right

What is Nature intelligence

Does a faery realm exist

What is Plant Spirit Medicine

Who were the Ovates of our pre Christian past

An in depth look at 6 individual Wildflower essences

How to use essences personally or professionally

Legal requirements of use
Second day: 10am – 5.30pm
Consultations

How to use the Wildflower Oracle set

An over view of all 28 essences used within the Wildflower Oracle

Using flower cards for readings

Connecting to your own Wildflower Oracle guide

How to use intuition as a guide with the Oracle

How to choose essences with Kinesiology and dowsing

How Wildflower essences can be healers and guides

How to use Wildflower Essences with animals

How to produce personalised Wildflower essence blends

EU and UK legal requirements for Labelling and the communication of essences

Code of conduct when using essences

Professional Associations and research project
2 days: £370 - includes Wildflower's full Oracle set (worth £175.00)
1 day: £107 - includes Wildflower's Essential /Gift set (worth £52.00)
Payment plans available.
Contact us directly to find out more about our workshop